FREE Christmas Bell Corsage Knitting Pattern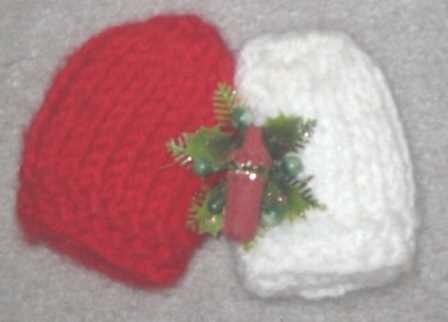 (click on above image for larger photo)

Materials: 3 ¼ mm needles
3 or 4 ply yarn - 25 grams

               
1. Cast on 16 stitches.
2. Knit 5 rows.
Then: * Knit 1 row, purl 1 row. 
Repeat from * until 11 rows are completed.
Purl 2 sts together across row. (eight stitches remain)
Draw thread through remaining stitches and sew up side.
Decorate as desired on front.
Attach pin on back for decorating on your christmas outfit.

Another knitting pattern for...
Crochet4you.com
Every effort has been made to have the crochet instructions accurate and complete.
We cannot be responsible for variance of individual
crocheters, human errors, or typographical mistakes
---
Print This Page
---
For more decorating ideas check

The Christmas pages here...